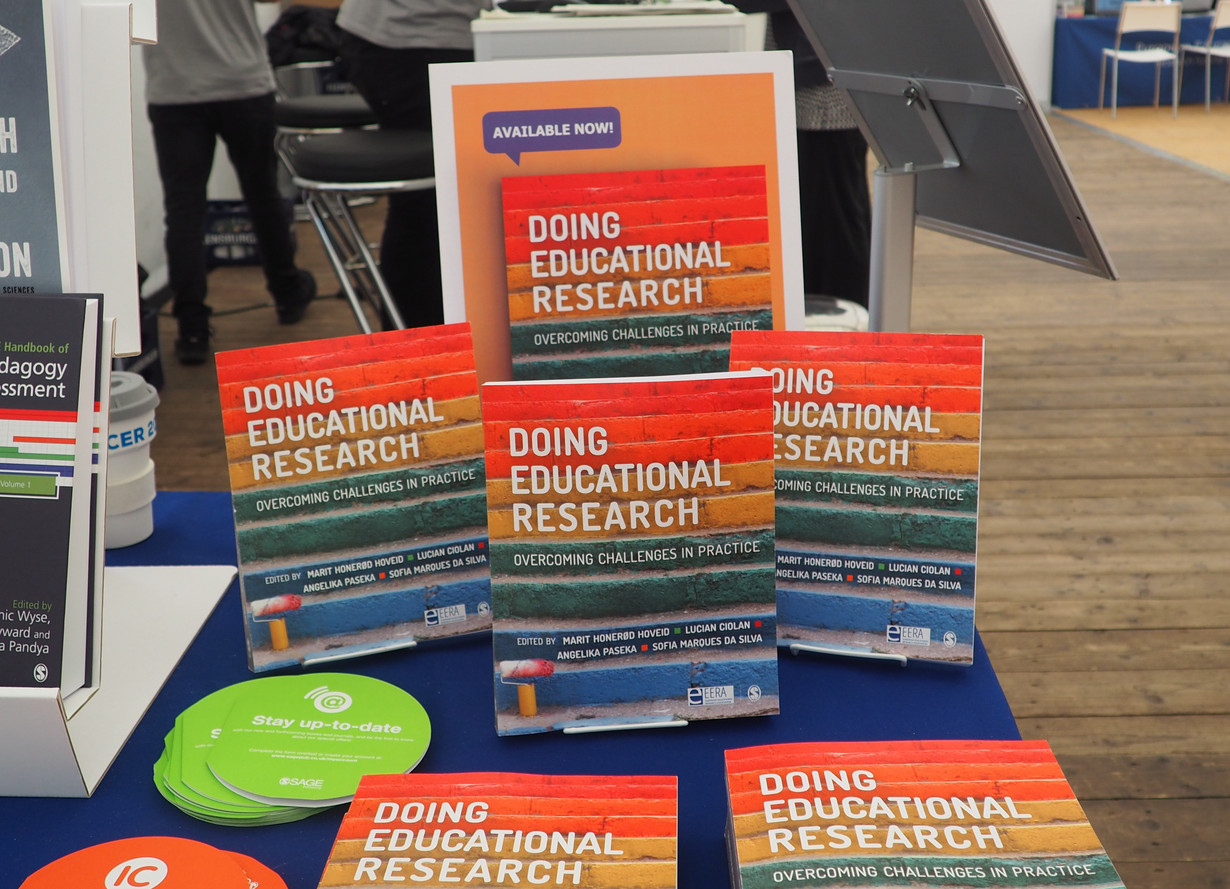 EERA is delighted to acknowledge the launch of 'Doing Educational Research: Overcoming Challenges in Practice'. Drawing on collective knowledge and experience of researchers from EERA member associations and networks, this book seeks to provide practical, focused and real world insights into the challenges and opportunities faced by educational researchers in Europe and beyond. Developed in partnership with Sage Publications and targeted at researchers in general and those beginning their journey in educational research in particular this is a unique publication that explores the richness and reality of current research practice in a diverse and changing Europe.
The editors - Marit Honerød Hoveid, Lucian Ciolan, Angelika Paseka, Sofia Marques da Silva – have all undertaken leadership roles in EERA and their National Associations and they bring the unique knowledge and insights gleaned from these experiences to their task. Each of the chapters is written by team of well-known scholars and addresses a particular challenge or area of interest in educational research. This is a unique publication that marks an important departure for EERA.
We are delighted to acknowledge the work of the editors, authors and publishers and hope that the book becomes a standard reference work for all who have an interest in educational research.
More information on the book: Visit Sage Website